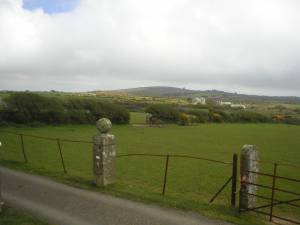 Towednack Marriages
Corrections
These corrections to the Phillimore transcript are contained in the back of the volume of transcripts by W. Treffry Hoblyn made in 1931 and held at the Morrab library.
          Corrections - Towednack Margs.
                     Vol. I.
                     ------

1682, Oct. 19, Trewilla
1685, Nov. 16, Pentear
1694, June 15, "of Amelvear" not in this entry
1696, July 7,  this mar'g. states "at Lelant"
1700, Oct. 26, Avis TRY shown v. legible on reg.
1702, Nov. 17, "junr." not in this entry
1703, Jan. 14, Haweis in entry, quite legible;
1722, Apl. 30, Quicke
1724, Apl. 28, (point one) Philip is correct

Photos Copyright 2003 George Pritchard
You may use photographs from this site for non-commercial purposes but please give a credit.
George P Design